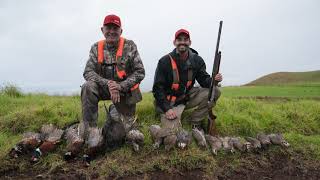 September 4, 2020
Hawaii Grey & Black Francolin: Benelli and Kent Cartridge Combo
On Mark and Earl's trip to the Hawaiian Islands 🌴 Mark took a special gun and ammo combo. Grey and Black Francolin fly low and fast with a thick layer of feathers. When Mark was going after pheasant he was using #4's and when he was going after francolin he was using #5's. The shell of choice was the Kent Ultimate Fast Lead.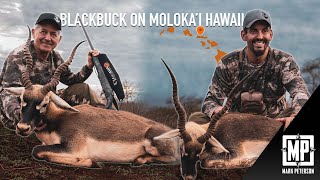 August 27, 2020
Blackbuck Antelope: Moloka'i Hawaii
While on Mark and Earl's Upland hunting trip to Hawaii they were able to get two of the limited BlackBuck tags on the Island of Moloka'i. The BlackBuck was introduced to Moloka'i in early 1970's as a part of the safari they planned to make. They escaped the safari and are now wild on the western half of the island. They have no know predators so they have flourished. Earl touting his Gunwerks rifle strikes first on a great Blackbuck and Mark makes a great shot at over 400 yards with his Gunwerks Clymr 7lrm.