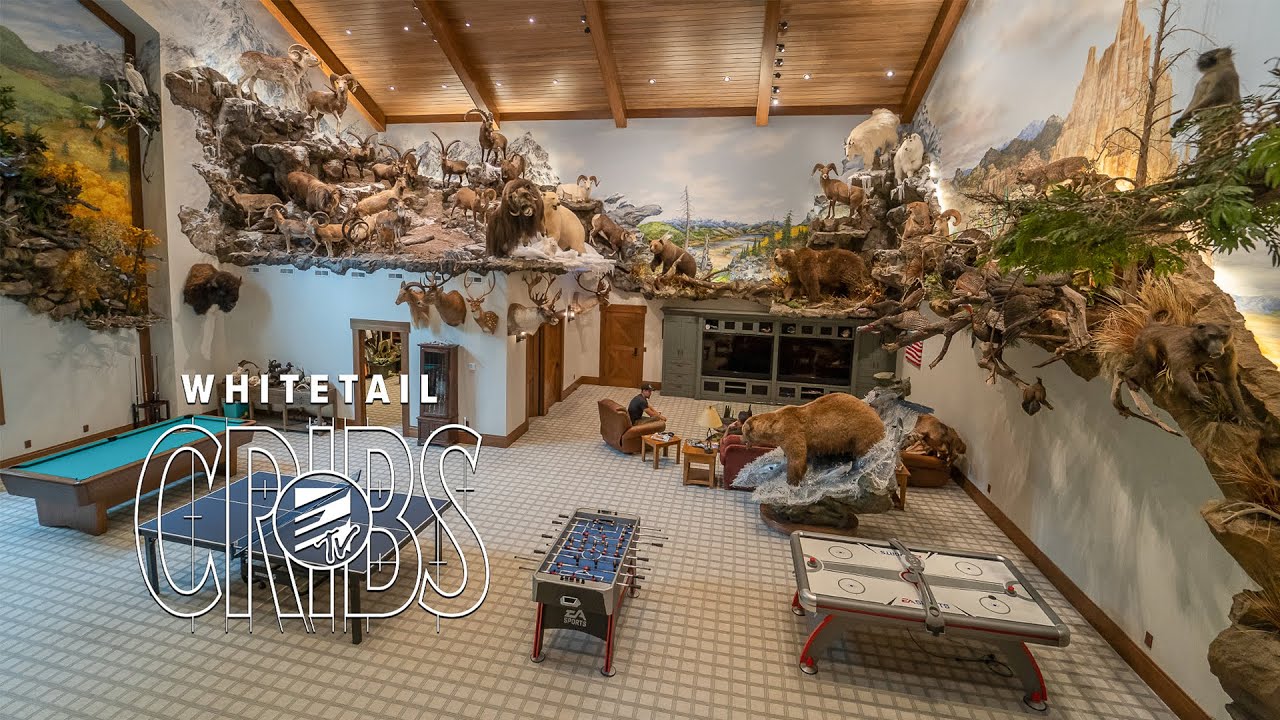 UNBELIEVABLE Trophy Room: Mark Peterson's Lake Michigan Home
In this episode of Whitetail Cribs we're stopping near Lake Michigan to visit with Mark Peterson. Mark is the owner of Worldwide Trophy Adventures among many other ventures. Mark has traveled all around the globe chasing the Triple Threat Super Slam. Join us as he tells us about some of his most memorable hunts and gives us a tour of an outstanding trophy room display.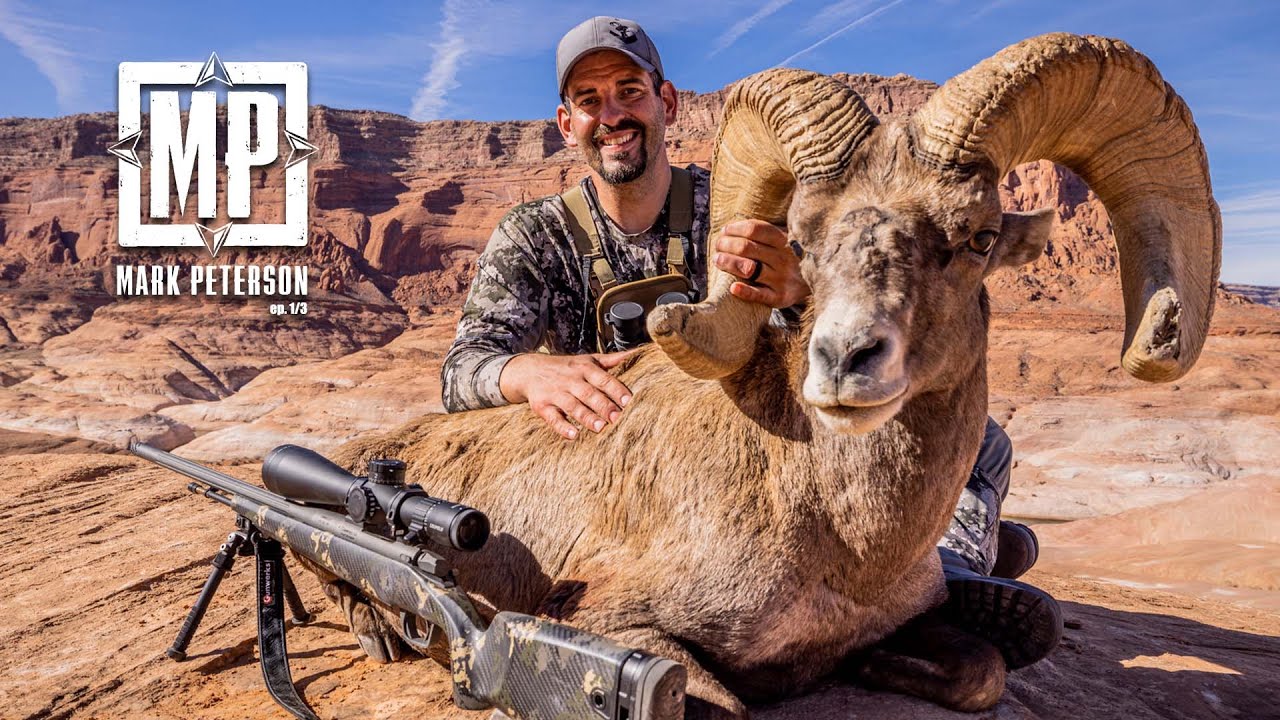 UT Desert Bighorn, Sheep Week 2022
Whether it be for sheep, goats, deer or elk, Mark Peterson is no stranger to a good mountain hunt, and here in the sandstone cliffs of Utah, he adds another page to his album of memories. In honor of Sheep Week, 2022, join Mark on the Navajo reservation in this first of three episodes that highlight a few of his favorite sheep hunts over the years. This is Mark's most recent sheep hunt that took place in November of 2021. Hunts like these are vital to sheep conservation efforts as they are one of the biggest generators of funding for projects like relocation, prescribed burns, radio telemetry and disease study, all of which contribute to keeping wild sheep in wild places. Click the link below to join and learn more about The Wild Sheep Foundation.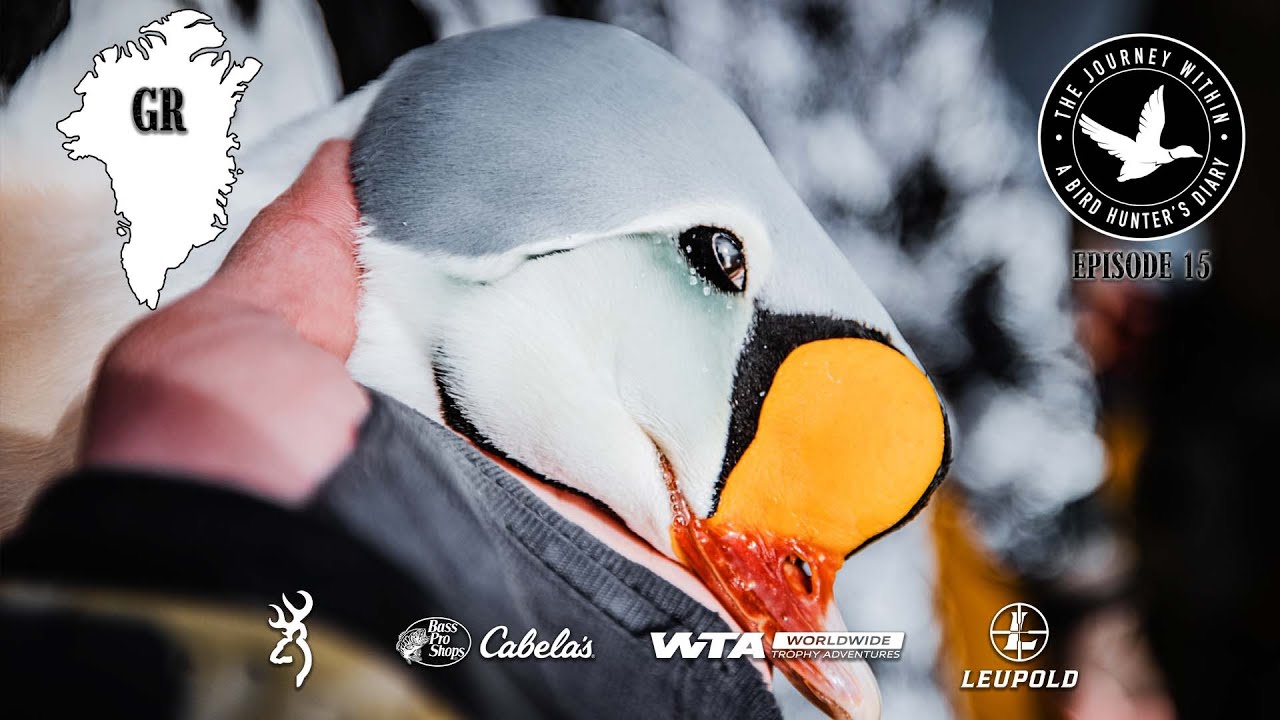 FIRST EVER Filmed Hunt for King Eiders in Greenland
Mark Peterson concludes his quest for the North American waterfowl slam in a single season. This week he is joined in Greenland by Matt Gindorff, a senior consultant at Worldwide Trophy Adventures as he finally gets his hands on the 43rd and final species, the King Eider. Upon arrival, Mark and the crew must ride out 5 days of quarantine but they are also the first to ever capture this hunt on film. As he pioneers the Cook Islands and sets the standard for waterfowl hunting in Greenland, Mark comes to find out that this hunt was worth the wait.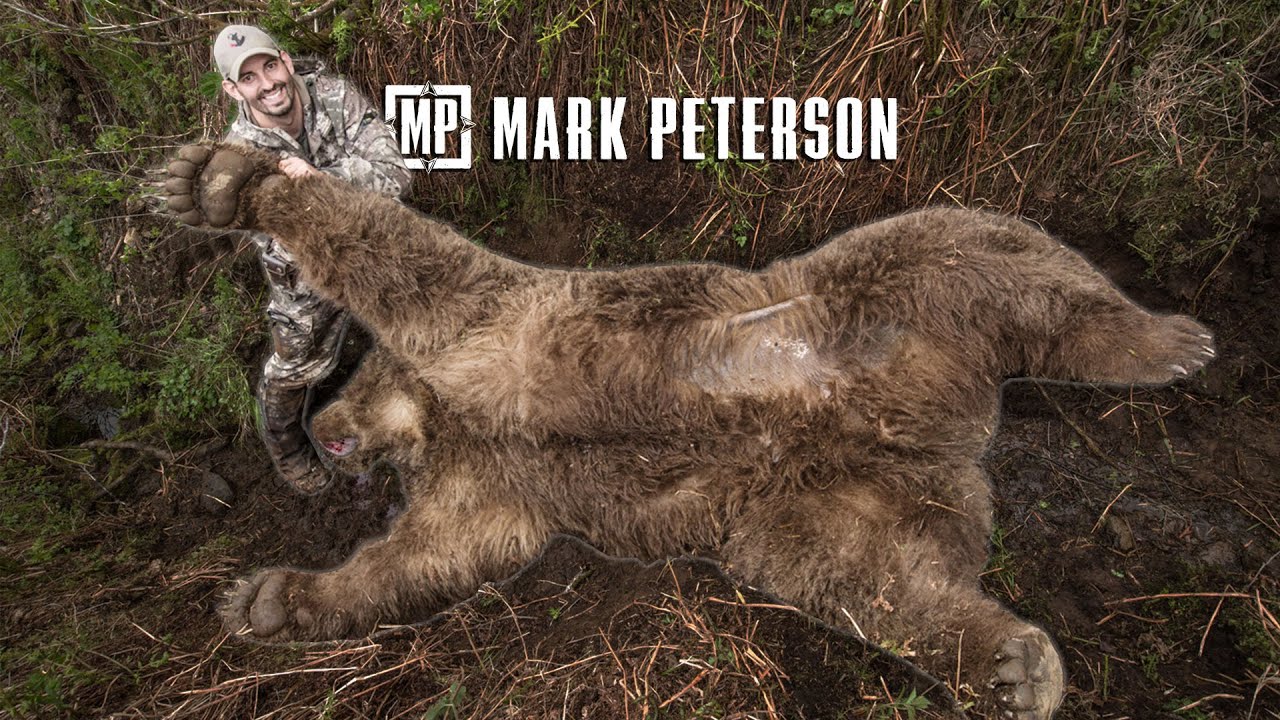 Giant 10 foot Alaska Brown Bear
This episode is a throwback hunting trip from 2016 when Mark Peterson traveled to the Alaska peninsula to try and harvest a world class brown bear. After delayed flights due to weather and completing their Alaska waiting period Mark was finally able to get our and hunt. Lance and Mark headed to a glassing hill to look for bears. Bears in the spring are hard to hunt but it is the rut so if you spot a good bear the game is on and its zero to one hundreds miles and hour to get in front of the bear for a shot.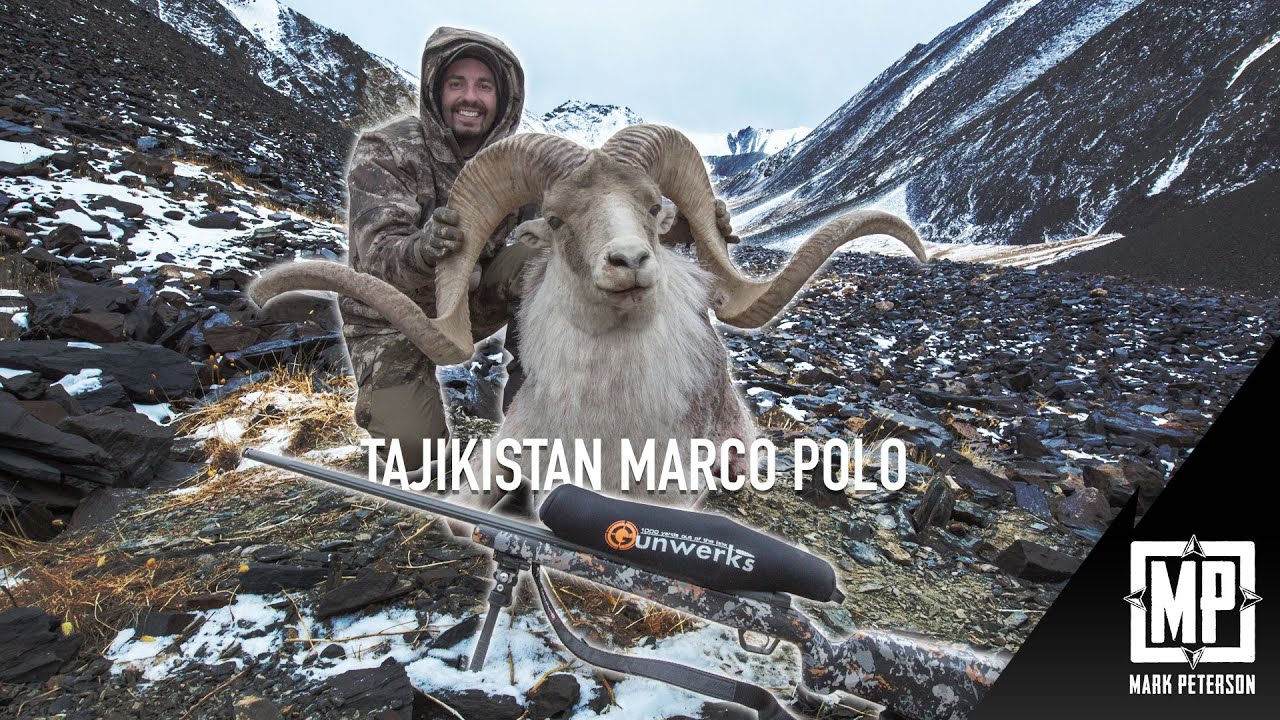 Tajikistan Giant Marco Polo Sheep
In 2017 Mark Peterson, Earl Peterson, and friends take the exhausting journey across the globe to hunt the world class Marco Polo of Tajikistan. After over 3 days of travel Mark Peterson and Earl Peterson finally make it to the hunting grounds. The hunting grounds are over thirteen thousand feet in elevation and very hard to travel to. Tajikistan has the highest population of wild sheep in the world. Dr. Ralph Valdez explains that he surveyed over 1800 sheep in one day from a vehicle. The Marco Polo Sheep is a special animal to study. In addition Mark Peterson came across a rare sight of Snow Leopard tracks in the snow. Can Mark harvest one of these majestic Marco Polo animals?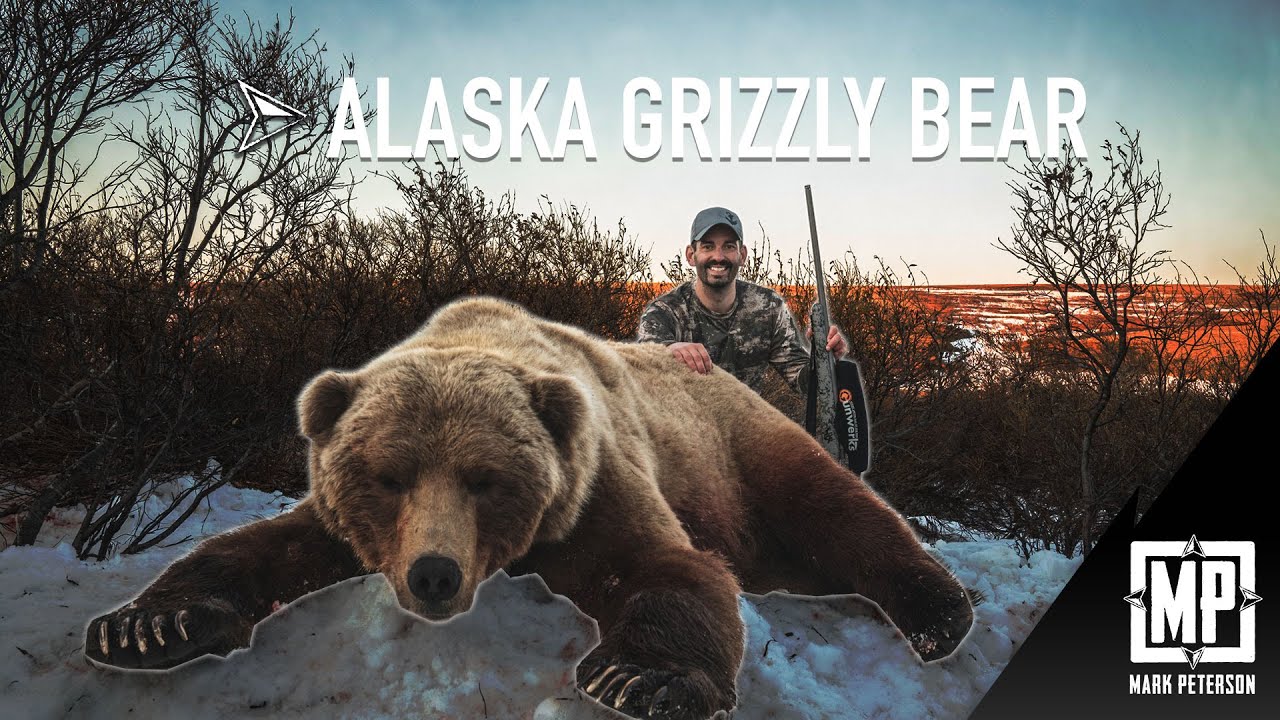 Alaska Grizzly Rifle Hunt
A grizzly bear hunt is one of the most dangerous hunts in North America. Not just because it's an animal that can kill you with the swipe of a paw, but because the weather and mother nature will physically drain you. On this ultimate challenge, Mark Peterson faces 60 mph winds, harsh weather conditions, and swift river crossings to chase grizzly bear in the Alaskan tundra. See if Mark has what it takes to get within range of these massive animals?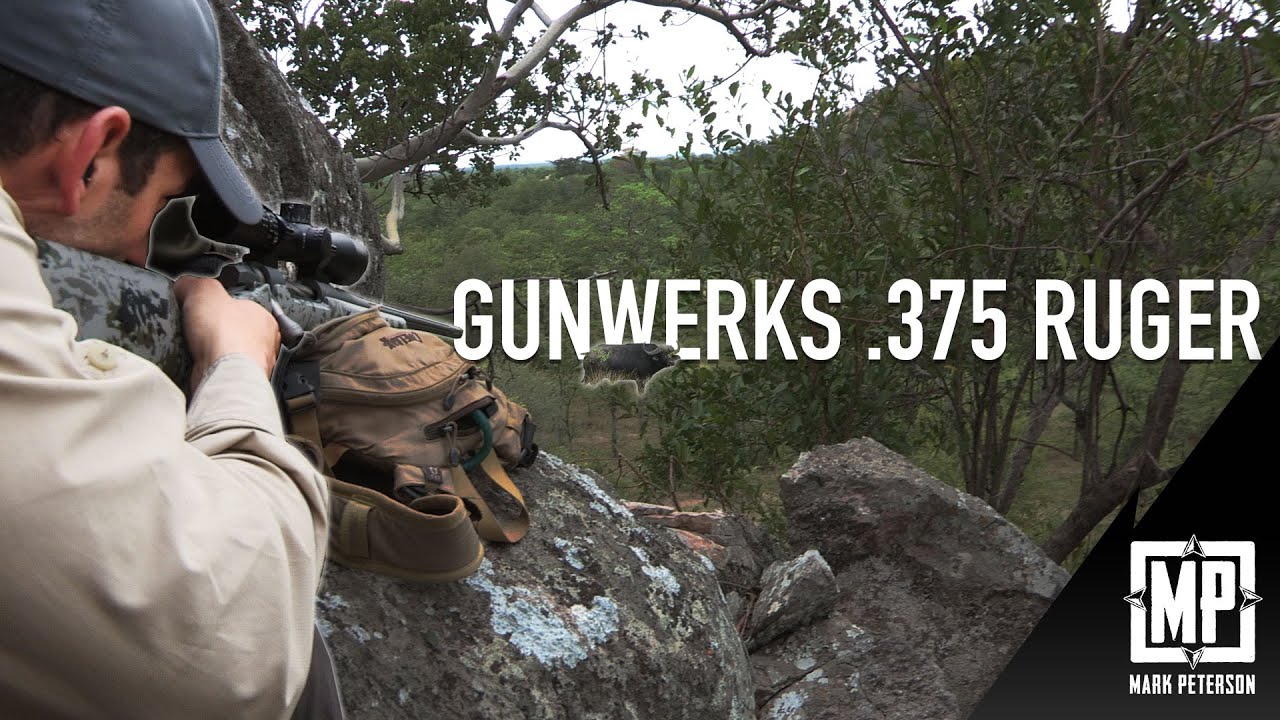 Mark's Gunwerks .375 Ruger
From Africa to Alaska the most dangerous game require the best knock down power. A gun that you can take anywhere and hunt anything is the Gunwerks .375 Ruger. Mark Peterson takes a close look at why the Gunwerks .375 Ruger is the best dangerous game gun and load on the market. Mark has harvested everything from Cape Buffalo, Impalas, to Grizzly Bears with his Gunwerks 375 Ruger.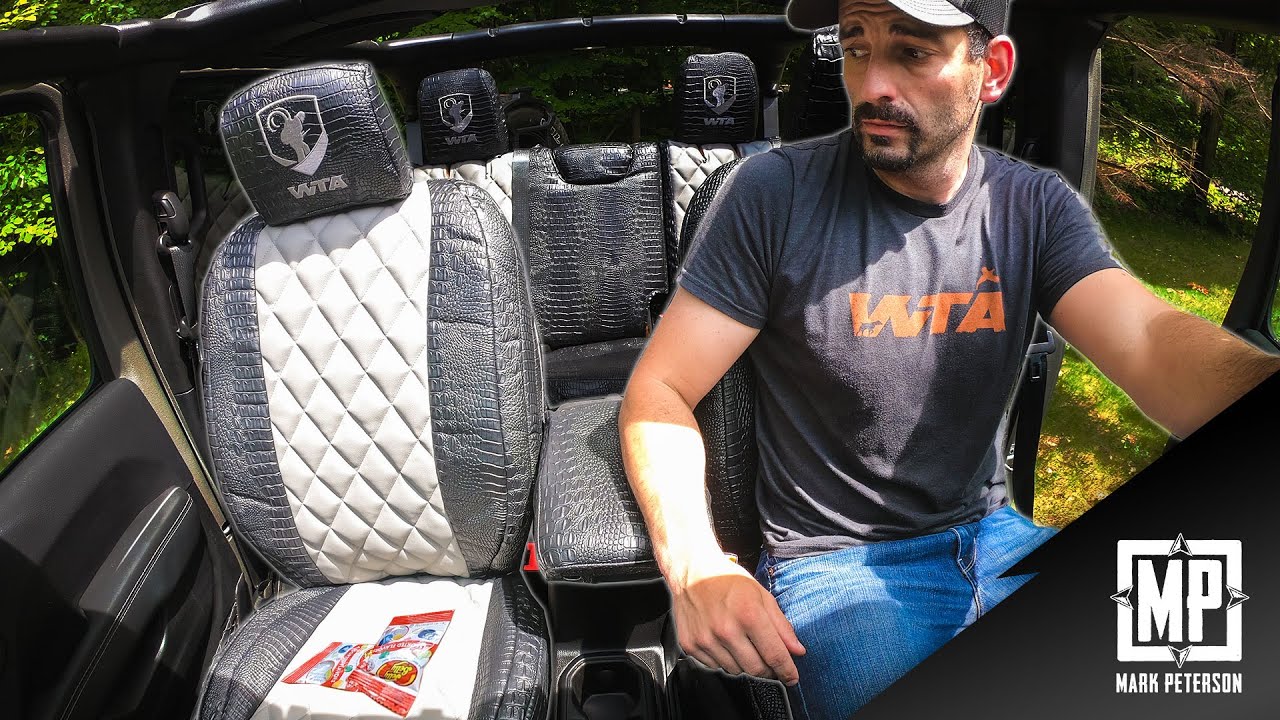 RuffTuff Custom Seat Cover Off-Road Jeep Install
After purchasing a used Jeep for the dunes and all Mark's recreational activities he wanted to protect his seats with a custom seat cover from RuffTuff. RuffTuff is an all American made seat cover that is designed to stand the test of time no matter what your throw at it or sit on it. In this video Mark shares what he likes about Ruff Tuff and what he loves about his new custom Jeep seat covers in Ebony Croc, and Soft Touch Grey fabric. These custom seat covers from Ruff Tuff match Mark and his Jeep perfectly.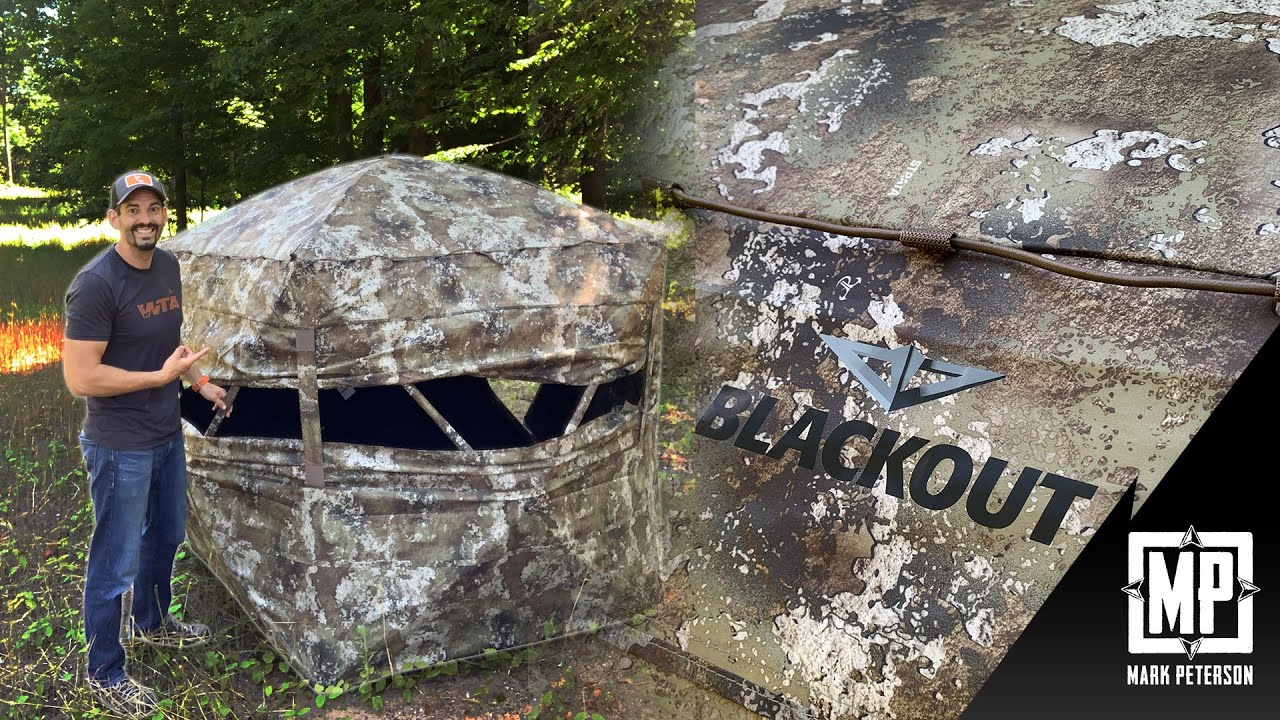 Inside Look & Review: Bass Pro BlackOut X5S
Last spring Mark traveled all over the US and into Mexico to complete the Turkey World Slam. On this journey he hunted over half of his time out of a blind. Mark gives you an inside look at why he likes the Blackout X5S Hub style blind and a little bit of some insights in choosing a ground blind.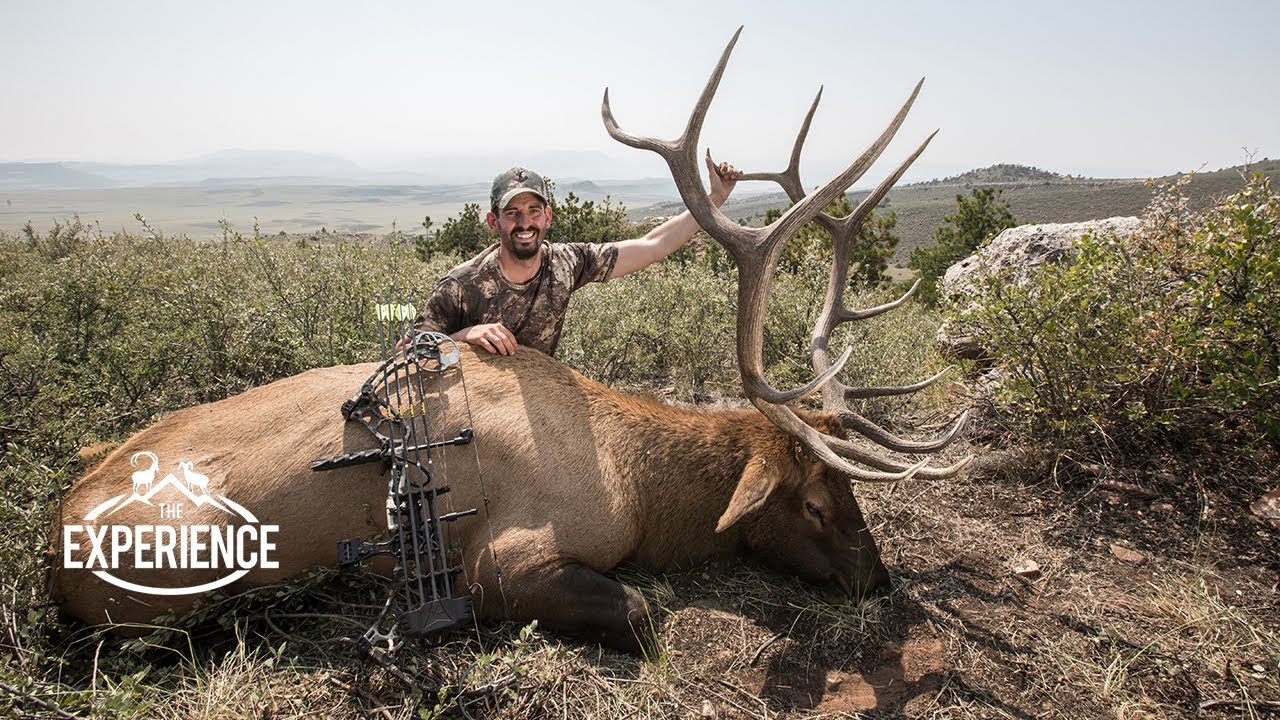 Colorado Archery Elk Hunting Experience
Mark travels to Colorado with his bow in pursuit of Rocky Mountain Elk!