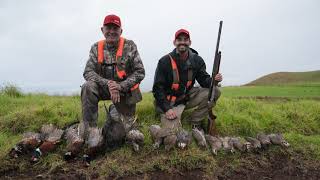 September 4, 2020
Hawaii Grey & Black Francolin: Benelli and Kent Cartridge Combo
On Mark and Earl's trip to the Hawaiian Islands 🌴 Mark took a special gun and ammo combo. Grey and Black Francolin fly low and fast with a thick layer of feathers. When Mark was going after pheasant he was using #4's and when he was going after francolin he was using #5's. The shell of choice was the Kent Ultimate Fast Lead.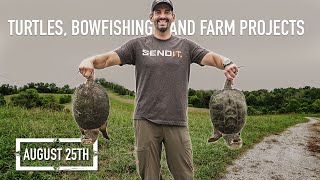 August 25, 2020
Snapping Turtles, Bowfishing and Farm Projects
Mark heads down to his new farm in Kentucky called Bootleggers ridge to do some projects on the farm before the deer season opener next weekend. Mark baits a few stand sights, checks some deer stands, catches some snapping turtles and sets some Exodus cellular trail cameras. It doesn't end there. Mark hits the waters to try and catch his first catfish, and shoot his first fish with his new Oneida bowfishing setup.